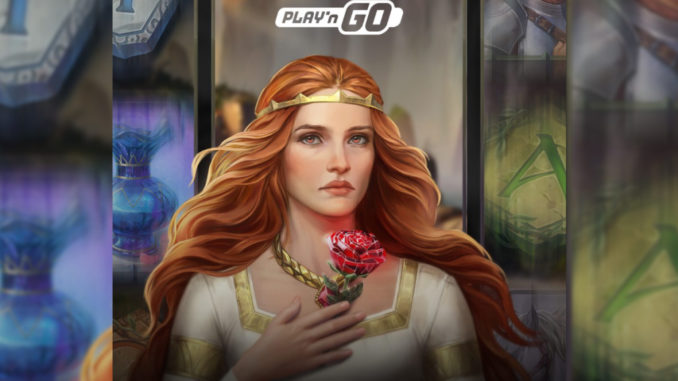 Play'n GO add a little romance to their Arthurian Legend series with the 15 Crystal Rose: A Tale of Love.
This is a legendary tale of love of the greatest kind, the tale of the 15 Crystal Roses. Sir Lancelot has declared his love for Princess Elaine. As a symbol of true devotion, he must seek out the 15 Crystal Roses, buried deep in the enchanted woods.
As the fourth game in Play'n GO's popular Arthurian Legend series, 15 Crystal Roses: A Tale of Love is already on the path to success. The game opens with a narrator telling us the story of the 15 Crystal Roses and continues throughout the game.
When it comes to features, we're particularly interested in the Legendary Free Spins, which see random spins land the Crystal Rose Scatter symbols that can also be stacked. But the key is that players' chances to trigger Free Spins are heightened as they only need one reel full of Scatters to unlock this feature.
Amongst the many features of this slot game, there is one that isn't so common in the industry (so far). Players have the ability to keep track of their progress. How? The Quest Map.
The Quest Map not only shows the location of the 15 Crystal Roses, but it will also open at the beginning and the end of Free Spin sessions to show how many crystals the player has collected. Driving narrative, player engagement and immersion into the world of this epic tale.
Head of Games, Charlotte Miliziano, said:
"Every time we develop an Arthurian Legend game, we get to push narratives further and further.
"We've seen the likes of King Arthur, Merlin and Queen Guinivere, but now we're getting to delve into the lives and adventures of secondary characters who may play a role in the adventures of the main protagonists – but they also have their own story to tell."