Skrill is a digital wallet that you can use to make online purchases and send money. With over 40 million users worldwide, it is one of the most popular online payment methods and is available in Kenya as well. Skrill is accepted by a large number of online merchants, including many online casinos in Kenya, giving customers as many options as possible for making payments.
The company was founded in 2001 in the United Kingdom and was previously known as Moneybookers. It was one of the first online payment providers, and it quickly established a positive reputation with customers. Skrill was the new name for the company when it rebranded in 2011. Simultaneously, they became sponsors of the PokerStars-owned European Poker Tour, thereby expanding their online casino customer base. Skrill acquired Paysafecard not long after the rebranding was completed. Both companies were acquired by Optimal Payments Group in 2015, which was later renamed Paysafe Group.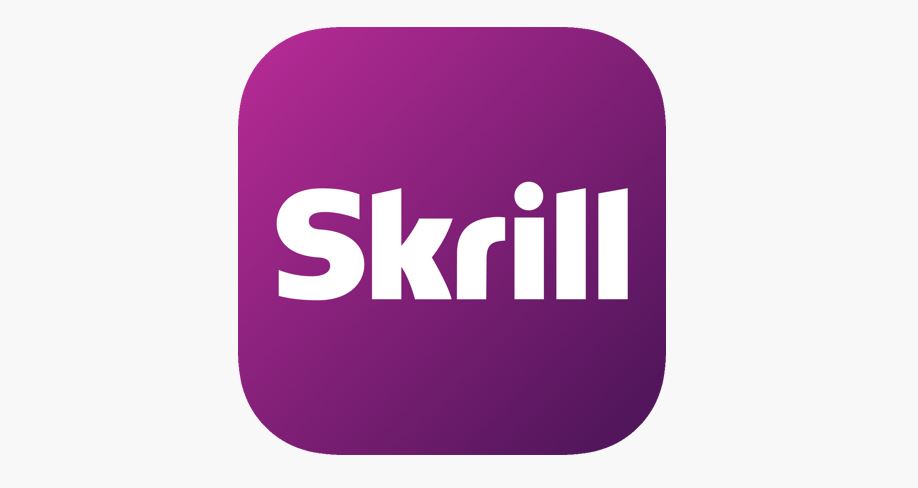 How does Skrill work?
Skrill account functions similarly to any other online banking service provided by a traditional bank. That is, it shows cash balances, transactions, remittance options, and other financial information. The only difference is that Skrill is an online financial institution with no physical locations where customers can deposit money. To do so, you will have to use another online payment service, a bank card or mobile transfer service.
Skrill has made sending money a lot easier. The good news is that even if the recipient does not have a Skrill account, you can still send money to them. A bank account, mobile wallet, email address, or phone number can all be used to send money. All you need is a Skrill account, log in, select Money Transfer or Send to a mobile number or email address, and follow the instructions.
You can receive money the same way you send it. It's even better if you have a Skrill account. The sender will simply select Skrill to Skrill, and the funds will be instantly transferred to your Skrill account.
Customers can use their Skrill account to move money at any time now that many merchants have partnered with Skrill. You can fund your account with a credit card, a bank transfer, or local payment options, and make payments using only your Skrill credentials. This simplifies your payments by making them much faster and more secure.
Skrill created an app that works on both Android and iOS devices to make things easier. The Skrill app includes all of the features found in the desktop version. It's a very user-friendly and practical way to manage your money.
Online betting with Skrill in Kenya
All major online casinos, poker rooms, and the world's leading gaming sites accept Skrill. Payments for online betting are simple and quick. You can easily transfer funds without revealing any personal payment information. Your Skrill account facilitates online betting by allowing you to access any online casino or gaming site with just one click.
Log in to your online casino account, select Deposit, and choose Skrill as your casino payment method. Choose an amount to deposit, and you can begin playing right away. The same can be done for the withdrawal. Choose the Skrill account as a withdrawal method after you've won and want to withdraw funds from your online casino account.
How to open a Skrill account?
To start using Skrill's services, you must first create an account, which is a quick and painless process. You can do it using your browser or by downloading the Skrill app. Then, follow the instructions below:
Provide your name and surname, email and create a password for your account
Enter your country and choose the preferred currency as you will not be able to change it once the application process is complete
To complete your registration, fill in the Skrill form providing your address, phone number, date of birth
For verification purposes, you will receive an SMS to the phone number you provided with a 6-digit SMS code
Enter the code and you can start using the Skrill account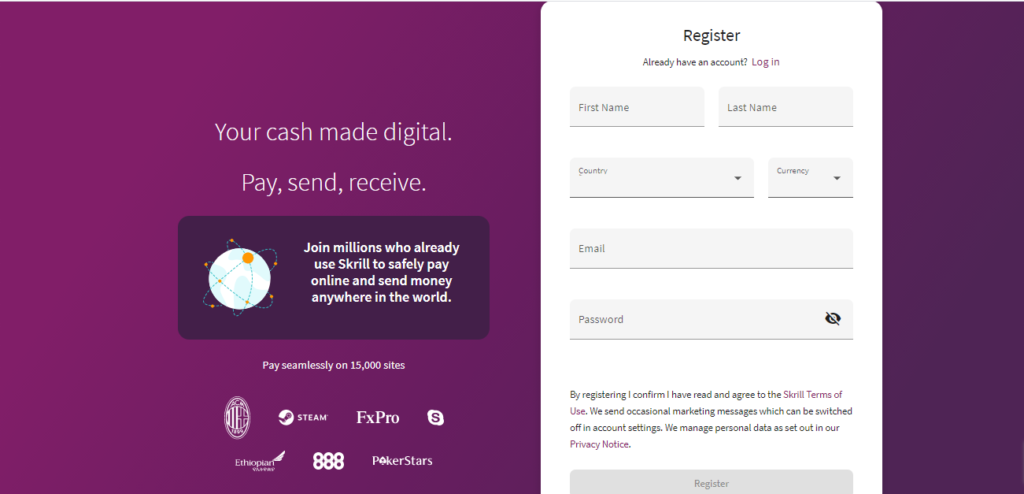 Skrill Deposits and Withdrawals in Kenya
Once you open a Skrill account, you must deposit funds before you can use it. There are a few options for depositing money on your Skrill account in Kenya, and also a few to withdraw money once you have it on your account.
Bank transfer – You can use the manual bank transfer option to send money from your personal bank account to your Skrill wallet. This is the most convenient deposit option if you want to send a larger amount. The fee for bank transfer deposits is 1%, and it usually takes 3-5 working days. For withdrawals to a bank account, the fixed fee is 5.50 EUR and it can take up to 5 working days.
Credit/debit card – Using the credit/debit card deposit option, you can instantly add money to your Skrill account and withdraw. For bank card deposits, Skrill charges a 1% fee while withdrawals is much higher, 7.50 %.
Neteller – To withdraw from Skrill to Neteller account there is a fee of 3.49 %
Mobile Wallet – This option is only available for withdrawals. Withdrawals from Skrill to the mobile wallet are instant and always sent in the currency of the recipient. Withdrawing money costs 1.45% and if the withdrawal currency differs from the currency of your Skrill account, a Foreign Exchange fee will be added.
How to send money from M-Pesa to Skrill?
Your Skrill account cannot be funded directly from Mpesa Kenya. However, third-party services such as Eastpesa allow you to deposit money from M-Pesa to Skrill in Kenya. Follow the steps outlined below to learn how to do it.
Create an Eastpesa account using your number connected to MPESA.
Select MPESA to Skrill as your service, and then enter the amount to be transferred. The amount that will be transferred to your Skrill account will be calculated automatically by the system.
To complete the transfer, click the Get Started button to login to your eastpesa account.
Go to the M-Pesa menu on your phone, and select Paybill.
Enter the Paybill number generated on your EastPesa account
Enter the account number that the EastPesa system generated for that transaction
Fill in the amount to be transferred.
Complete the transaction by entering your pin.
Your Skrill account will be instantly credited with an equivalent amount in USD or the currency of your choice.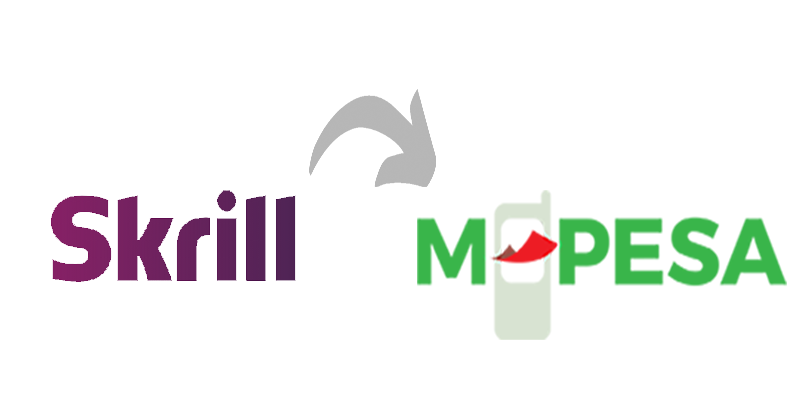 How to withdraw money from Skrill to M-Pesa?
Even though depositing money directly from M-Pesa to Skrill in Kenya is not supported, the option to withdraw from Skrill to M-Pesa is. To do so, simply login to your Skrill account and follow these steps:
Go to your Skrill account's Withdraw section.
Go to Mobile Wallet and select Withdraw Now.
Select M-PESA and proceed to the next step. If you haven't linked your M-PESA mobile wallet with your Skrill account, click Add Mobile Wallet and choose M-PESA
Enter the amount you want transferred from Skrill to M-Pesa and click Next.
A summary page with information about your withdrawal will appear.
Click Confirm to complete your withdrawal.
Enter your PIN to complete the transaction.
The money will instantly show on your M-Pesa account
Is Skrill safe to use?
Skrill is a digital wallet that is extremely safe to use. Skrill is authorized by the UK Financial Conduct Authority under the Electronic Money Regulations 2011, which is one of the reasons why you can trust them with your money. If you have any doubts, you should read their Privacy Policy before registering. In short, you will discover that Skrill only uses your data to provide you with services and to fulfil their obligations to you. Your bank account information and other personal information are essentially hidden. However, some of your personal information, such as your name or country, may be available to money transfer recipients.
We always recommend enabling two-factor authentication to keep your account safe. You'll need to have your phone with you every time you want to log in because you'll be given a password or a QR code. This ensures that no one else can access your account without your permission.
The provider employs advanced encryption security to ensure that no one can read any intercepted data. To summarize, if you choose Skrill, you have nothing to be concerned about.