In the dynamic world of sports, where every second counts and every move is analyzed, lies an equally vibrant sports betting universe. Over the years, this arena has evolved from hushed conversations at stadiums to a booming digital marketplace, opening doors to online sports betting platforms. With Kenya emerging as one of the frontrunners in this industry, numerous betting sites in Kenya have become the epicentre for enthusiasts and professionals alike.
Sometimes, even though you believe few people know sports as well as you do, or at least your favorite one, you might find it challenging to place that winning bet and earn from it. That's why we've prepared a detailed guide for betting. Additionally, you can find more information in the numerous articles on this website, which will be your quickest way to stay informed about everything you need for a seamless and safest betting experience on betting sites in Kenya.
What is Sports Betting?
Sports betting is a type of gambling where the focus is on predicting the outcome of sports matches, with profits determined by the odds set by bookmakers and the number of matches you bet on.
However, sports betting has significantly evolved over time. The betting options have expanded vastly, although the combination possibilities on a single ticket depend on the specific sports betting site. The range of events you can bet on has also expanded. From popular sports like football, basketball, volleyball, handball, water polo, tennis, and ice hockey to niche betting arenas like horse and dog racing. Furthermore, one can even place wagers on significant socio-political and entertainment events, such as parliamentary elections, presidential races, or even the results of the Eurovision Song Contest.
The offerings vary from one bookmaker to another, with each having the autonomy to set its events. Therefore, it's essential to research and find the one that aligns with your preferences. Beyond the variety of events, even within a single match, the betting possibilities are vast. For instance, in football, you can bet on the number of goals scored, halftime results, or which player might receive a yellow or red card. In basketball, bets can range from a player's total points, overall match points, assists, rebounds, and many other options.
This activity is legal, at least in our country, although some nations prohibit it. It's vital that a betting site has a license to ensure its credibility. This becomes even more crucial in today's technological age with the rise of online sports betting. Unfortunately, there are some online sports betting platforms without proper licensing that manage to reach punters. Additionally, the contemporary betting scene is filled with various bonuses and promotions that bookmakers offer in varying degrees and advantages.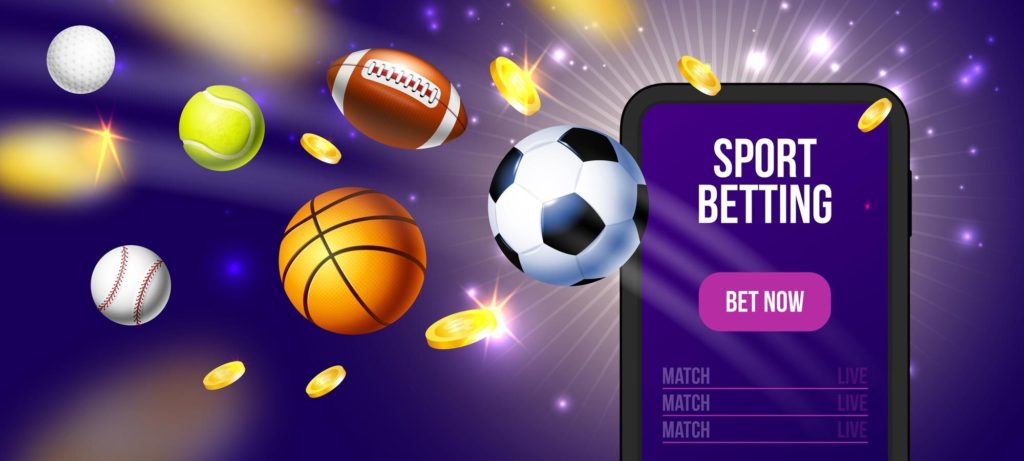 What are odds in betting?
Betting odds represent the likelihood of an event's outcome listed on the betting slip occurring as predicted by the bookmakers responsible for setting these odds. Essentially, they serve as a scale of probability for a particular outcome. The lower the odds, the higher the chances of that outcome occurring, but the potential payout multiplier (which determines your winnings) is also lower.
When setting odds, many factors are considered, such as the strength of competing teams, the significance of the outcome for each side, previous results, the absence of key players, pitch conditions, teams' motivation and form, and lineup composition. For individual sports, like tennis, recent player injuries can particularly influence the odds.
However, odds are not static and can change multiple times leading up to the start of the game. For instance, in team sports, if it becomes known after the initial odds setting that a top player won't be participating in a match due to injury, the odds might be adjusted. Betting odds can sometimes be unexpectedly high or low based on certain factors known to the odds creators, which might not be apparent to the average bettor.
Thus, bettors can be misled due to insufficient information and might get lured by an unexpectedly high odd, which could eventually ruin their bet slip. The goal of successful sports betting is to find the best balance between the bookmakers' odds and your own estimation of a game's outcome, or even a specific portion of it, depending on the exact bet. Finding a disparity between your expectations and the professionals', a professional term known as a "value bet", can be much harder than anticipated. This is because the odds generally reflect the real situation at a given moment, making betting a form of gambling. However, bookmakers are human, not artificial intelligence, so outsmarting them isn't impossible. To increase your chances, a thorough analysis of various aspects related to the match you intend to bet on is essential.
How to calculate odds in betting?
In the world of betting, understanding how odds work is crucial for gauging potential returns on your wagers. Different regions and sports favor various formats to display these odds. Whether it's the classic Fractional odds commonly seen in the UK, the European-favored Decimal odds, or the Moneyline format popular in the US, each provides a window into your potential winnings. Here's a simple breakdown to help you navigate and calculate your potential returns across these formats:
Fractional Odds (e.g., 5/1):

Multiply your stake by the top number (numerator). If you bet £10 at 5/1, you could win £50.

Decimal Odds (e.g., 6.0):

Multiply your stake by the decimal number. A £10 bet at 6.0 can return £60.

Moneyline/American Odds:

Positive Odds (e.g., +500): Multiply your stake by the odds divided by 100. A $10 bet at +500 gives you $50 profit.
Negative Odds (e.g., -150): Divide your stake by the absolute value of the odds divided by 100. A $10 bet at -150 means $6.67 profit.
In essence, odds just show you how much you can win based on the amount you wager. The higher the odds, the more you can win, but the less likely that outcome might be.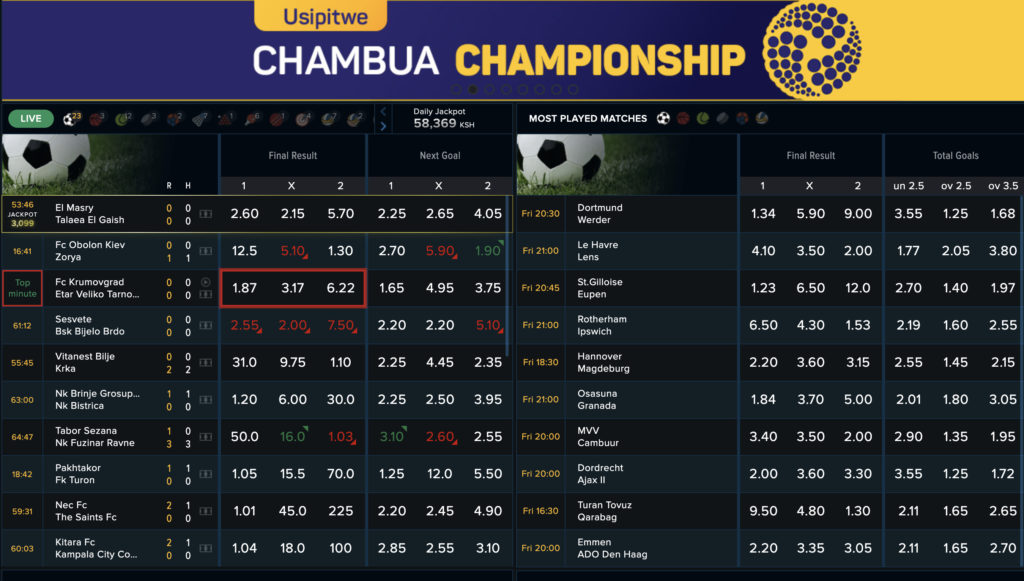 Betting Markets
Betting markets, also known as bet types, pertain to the specific outcomes one can wager on for any given event. These markets are tools that operators employ to steer punters in making informed choices for their bets. These markets are available through online sportsbooks as well as brick-and-mortar betting establishments.
For each match, punters often have access to a plethora of online sports betting markets. In some instances, a single event can feature up to 1500 different bet types, contingent on the sportsbook and the sport in question. While operators offer a wide array of betting options, the onus is on the bettor to thoroughly research and determine the most probable outcome within a given period.
Punters have the option to back or lay an outcome, and with the advent of in-play betting, can also make predictions in real-time to secure a profit or limit potential losses. Sportsbooks derive their earnings from setting odds that are, more often than not, in their favor. However, for punters, profitability hinges on choosing the correct betting market for each wager. The odds associated with each market are set based on the perceived probability of the event, with less risky outcomes typically offering shorter odds than those deemed more uncertain.
Bet on the outcome (Match result)
Bet on the outcome or Match result is one of the most straightforward and popular betting markets in sports wagering. It refers to placing a bet on the final result of a sporting event. In essence, bettors are predicting which team or participant will win, or if the event will end in a draw (where applicable).
The foundation of sports betting is certainly predicting the outcomes of matches or races, regardless of the sport. However, sports differ in terms of betting possibilities and certain specificities. Attention should be paid to these differences to avoid confusion and increase winning chances. Mostly, these differences arise from the nature and dynamics of sports.
For instance, in volleyball or tennis, you can't bet on a draw or place an 'X' on your ticket since it's not possible, even in the context of betting. On the other hand, even though a draw in basketball is not possible in the game itself, it's available in sports betting, where the score at the end of the regular time is considered – i.e., 40 minutes in FIBA basketball or 48 minutes in NBA games. Tennis is unique as it operates on a tournament system. Betting on '1' doesn't necessarily mean you're backing the home player. If you bet on '2', it doesn't imply the player has a disadvantaged starting position. You might want to consider the location of the tournament being offered and possibly account for that, especially if a player from that country is participating.
We must particularly highlight ice hockey in this context. Bookmakers provide the option to bet on the outcome at the end of the regular time and the outcome, no matter when the game concludes.
Of course, even though the option to bet on a draw in basketball exists, the chances of it happening are very slim. It's up to you whether you want to try such a bet. It's best placed as a single bet, and you can follow statistics related to how many overtimes a particular team has played. But, in the end, much of it boils down to pure luck, unlike in football. However, the odds are, of course, incomparable. On football tickets, you can comfortably play an 'X' alongside other outcomes. Even then, the odds are usually the highest for a draw.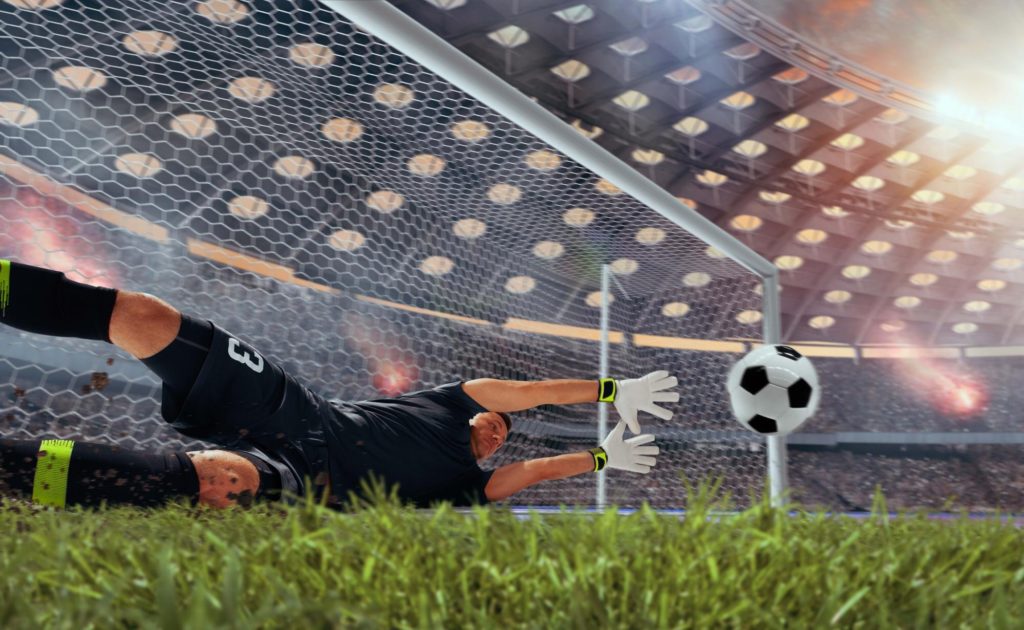 Bet on Goals /Points
Betting on goals or points refers to a type of wagering that focuses on predicting the number of goals or points that will be scored in a match or game. Instead of betting on the outcome of the game, you're betting on whether the total number of points/goals scored by both teams will be over or under a given number.
In a BTTS bet, you're simply predicting whether both teams will score a goal at any point during the 90-minute match (or the official duration of the game in other sports). This market doesn't concern itself with who wins or loses, only whether both teams manage to find the back of the net.
In basketball, these bets essentially boil down to over/under wagers, where you decide whether there will be more or fewer points scored, whether that's for the entire game, a half, a quarter, or for an individual player. Some bookies provide offers for several players, while others focus on just the most popular ones. So, if you prefer such betting, ensure you choose a bookmaker with a wide selection of players in these special bets. Another crucial aspect is whether the bookie counts the player's points until the end of the regular game time or includes overtime.
In football, the options are diverse. Besides the mentioned BTTS, you can also play over/under bets, guessing whether more or fewer goals than the bookie's set boundary will be scored, either for a half or the entire match. Additionally, you can aim for the exact number of goals. The most popular is predicting the minimum number of goals in a match, often combined with the BTTS option, or with a bet on the final outcome. For instance, if you want to bet that a match will have 3 or more goals and that both teams will score, you'll place a BTTS3+ on your ticket.
In this context, ice hockey offers a unique sports betting perspective, especially with the Puck Line and Grand Salami bets.
Puck Line is a bet on the goal difference achieved in a single match. On the other hand, Grand Salami involves predicting the number of goals throughout an entire day across all matches of a specific competition, an option unique to this sport regarding betting possibilities.
What is Handicap betting?
Handicap betting, also known as spread betting or line betting, is a form of wagering where one team or player is given a virtual advantage or disadvantage, thereby "levelling the playing field." It's designed to give both betting options (usually teams or players) roughly equal chances of winning.
Handicap betting is very popular in football (soccer) and basketball because it adds an extra layer of intrigue and essentially levels the playing field by applying a handicap index to the favorite. On the betting slip, it's usually denoted with the letter 'H'. However, the two most popular sports here differ significantly from betting on volleyball or tennis when it comes to handicaps.
For volleyball, this type of bet is relatively straightforward as it pertains to sets. It essentially boils down to predicting the number of sets, where only five outcomes are possible. It's somewhat similar in tennis when betting on a set handicap. Things become a bit more challenging when betting on a game handicap in tennis, although this option is also commonly available in betting shops.
In football, the handicap can be given to the underdog, adding goals to their score, or taken from the favorite, subtracting goals from their score. For example, if Team A (the favorite) has a handicap of -1, they need to win by more than one goal for a bet on them to be successful. Conversely, if Team B (the underdog) has a handicap of +1, they could either win or draw the match for a bet on them to be successful.
In Basketball the principle is similar. If Team A has a handicap of -10 points, they need to win by more than 10 points for a bet on them to be successful. On the other hand, Team B with a +10 handicap can either win, lose by less than 10 points, or exactly 10 points for a bet on them to be a win.
Understanding the concept of handicaps is crucial in diversifying betting strategies, especially when there's a clear favorite in a matchup. The handicaps help make the betting market more appealing by offering more competitive odds and allowing bettors to back underdogs without necessarily needing them to win outright.
Other Betting Markets
The world of sports betting is vast, and numerous betting markets cater to different preferences and strategies of bettors. Apart from handicap, outcome, and goals markets, here are some other popular betting markets:
Both Teams to Score (BTTS): A simple 'Yes' or 'No' bet on whether both teams will score in the match.
Correct Score: Predicting the exact scoreline of a game.
First Goal Scorer/Last Goal Scorer: Betting on which player will score the first or last goal.
Anytime Goal Scorer: Betting on a particular player to score at any time during the match.
Half Time/Full Time: Predicting the outcome at half-time and full-time. For example, a team could be leading at half-time but lose the game.
Draw No Bet: If the game ends in a draw, your stake is returned; otherwise, it works like a regular 1X2 bet.
Double Chance: Combining two of the three possible outcomes into one bet. For instance, betting on a home win or draw.
Accumulators/Parlays: Combining multiple bets into one. For it to win, all selections must be successful.
Asian Corners: Like the Asian Handicap, but for corner kicks. You might bet on over/under a certain number of corners, or which team will have more.
Player Specials: These can include bets on a player to have over/under a certain number of shots, to be booked (receive a yellow or red card), etc.
In-play/Live Betting: Betting on a match after it has started, with odds updated in real time based on the progress of the game.
Futures/Outrights: Betting on events that will or won't happen in the future, like a team to win a championship or a player to be the top scorer of a tournament.
Prop Bets/ Specials: Bets on specific events within a game, not necessarily related to the final outcome. Examples include which team will get the next corner, the number of yellow cards in a match, etc.
Scorecast: Combining two bets: first goal scorer and the correct score.
Method of Victory: Common in boxing or MMA. For instance, predicting a fighter will win by knockout, submission, or decision.
Round Betting: Common in combat sports, betting on which round a fighter will win.
Live Betting
Live betting, a feature that has become familiar to sports bettors in Kenya, brings an added layer of excitement and opportunities for winning. Betting sites in Kenya are increasingly focusing on this form of betting, and with the advancement of technology and online betting, its advantages have multiplied.
The Essence of Live Betting: Live betting allows you to place bets on ongoing matches or events in real time, using odds that change as the game progresses. This dynamic approach to betting enhances the thrill, especially when wagering on sports you're passionate about. Bookmakers have recognized the significance of live betting and have tailored their offerings to cater to the growing demand.
Live Betting Options: The options available for live betting during matches are similar to standard pre-match betting. You can bet on the team that's trailing, taking advantage of potentially higher odds. Additionally, you can bet on the total number of goals or points, depending on the sport. The possibilities are varied and depend on the specific offerings of each bookmaker, which can vary based on the importance of the match and the competition.
In football, you can even bet on intricate details, such as predicting which team will win the next corner, who will receive the next yellow card, or who will commit the next foul, whether by a player or a team. In basketball, you can bet on quarter winners or whether the total number of points will exceed or fall short of a specified line at that moment. Tennis offers a range of options as well, including betting on the winner of a particular set, or game, or even who will hit the next winner.
Live Betting Online: The development of technology has significantly improved the landscape of betting, making it more accessible to sports enthusiasts and bettors. With just a smartphone, tablet, laptop, or similar device, and an internet connection, you can access online betting platforms and place bets from the comfort of your home, office, café, or virtually anywhere. All it takes is registration with an online bookmaker, and there are numerous options available in Kenya. With the advancement of online betting, you can now watch matches on various sports channels and bet simultaneously, making your betting experience more immersive and dynamic as you respond to the unfolding events on the field.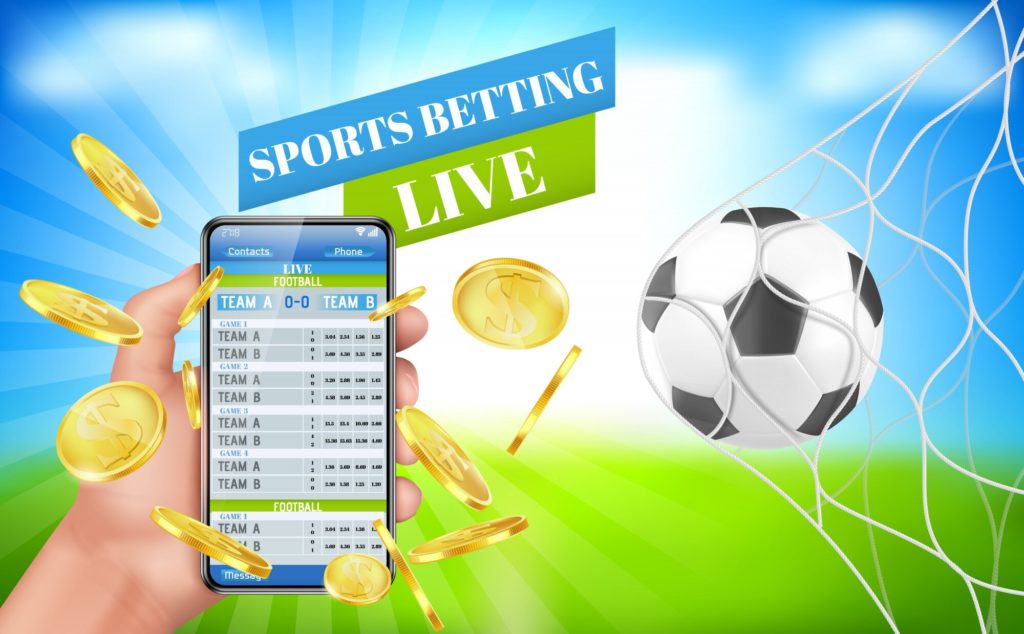 How to Win in Betting?
While there is no guaranteed way to always win in betting due to its inherent uncertainty and risk, certain strategies and approaches can increase your chances of making profitable decisions. The key lies in a combination of thorough research, a keen understanding of the sport, and disciplined money management. With the right approach, which includes keeping emotions in check, comparing odds across bookmakers, and continuously educating oneself, it's possible to navigate the intricacies of betting more effectively. Remember, informed and strategic betting, rather than impulsive decisions, increases the likelihood of winning.
Strategies for Successful Sports Betting: Tips and Best Practices
First Step – Determine the betting budget
If you want more than just entertainment, the first step is to determine a budget for betting. Betting tips suggest that you shouldn't go over 7% of your overall budget, as gambling should not be your main focus but rather satisfying your basic needs. A useful tip is to consider the bigger picture, i.e., potential earnings over a longer period. Even if you consistently win with smaller odds, it could amount to good annual revenue. Hence, always ponder if it's worth risking when the odds seem too low.
Define your goal
If you've decided to make more significant earnings from betting, the advice is to first create a sort of "business plan." Determine how much you want to win and set realistic boundaries, then act accordingly. A betting tip is always to first gauge how much money you have and determine the extent to which you can go if things go south. You can also adjust the percentage betting system where the stake increases proportionally with the overall balance increase.
Exclude emotions
Whether you play for leisure or as a professional, making bets based on emotions is not wise. What's the point of betting on your favorite team if there's a slim chance of winning? Besides, you might end up frustrated while watching the match from the comfort of your home or a cafe, which counters the initial intent of relaxation. For those placing larger stakes as an additional source of income, betting emotionally is reckless.
Accumulate betting money
Betting tips point out that you should accumulate the profit you make from successful bets for a while. This way, you get a realistic view of your earnings and can then wisely invest it in a more secure bet after a month or longer. Otherwise, you might lose the sense of profit and fall into a cycle of constantly increasing your stake, leading to breaking even or losses.
Record your performance
Successful strategies shouldn't be changed. Thus, why should you, especially if it affects your account balance? It might be beneficial to keep a neat record of your previous bets. This helps you pinpoint the type of bet you're most successful in and pursue that betting style more. For instance, you might notice that you're more successful in betting on the number of goals in a soccer or hockey match, even if you initially expected basketball bets to be your forte.
Betting Predictions
In addition to maintaining your own results archive and conducting in-depth analysis, there's also the option to rely on the insights of tipsters. This term refers to professionals who provide betting tips, often for a fee. By utilizing their advice, you can save a considerable amount of time, but there will always be a risk concerning their quality and reliability. In particular, you must be wary of various "sure tips" that frequently appear online.
On our website, you can discover daily betting tips, and the best part is, they won't cost you a dime. We understand that it's essential to have some guidance when you're betting on sports. Whether you like soccer, basketball, or other games, our tips cover lots of different events. Our goal is to help you make smarter bets, and we believe that everyone should have access to helpful advice without having to pay for it.
There are different types of betting tips that our sports betting analysts prepare for you. You can play the Ticket of the Day where each day you'll find a combination of the best matches and odds. Tip of the Day, is where we analyze one of the popular matches of the day and we give you a free betting tip for you to use. The best however is the BOOMbastic Ticket of the Day, where you'll find daily betting tickets with total odds of over 30! This ticket is for those who like to take risks, as the odds of each match are over 10.
So, check out our free betting tips and boost your chances of winning your bets!
Best Sports Betting Sites in Kenya
Kenya, with its deep-rooted passion for sports and a rapidly growing interest in online betting, has seen a surge in betting sites vying for the attention of enthusiastic punters. Navigating through this expansive field of options can be overwhelming, especially for those new to the betting scene. This guide aims to shed light on the best betting sites in Kenya, based on their reliability, user experience, and the value they offer. Whether you're a seasoned bettor or a newbie looking to try your luck, knowing which platforms stand out in the crowd is essential to a safe and rewarding betting experience.
Mozzartbet sports betting
MozzartBet is one of the leading sports betting sites in Kenya. Founded with a vision to offer a comprehensive online sports betting experience, MozzartBet provides its users with a vast array of sports events to bet on, competitive odds, and a user-friendly interface. To enhance user experience, MozzartBet frequently offers promotions, bonuses, and jackpots, making the sports betting experience more thrilling and potentially more rewarding.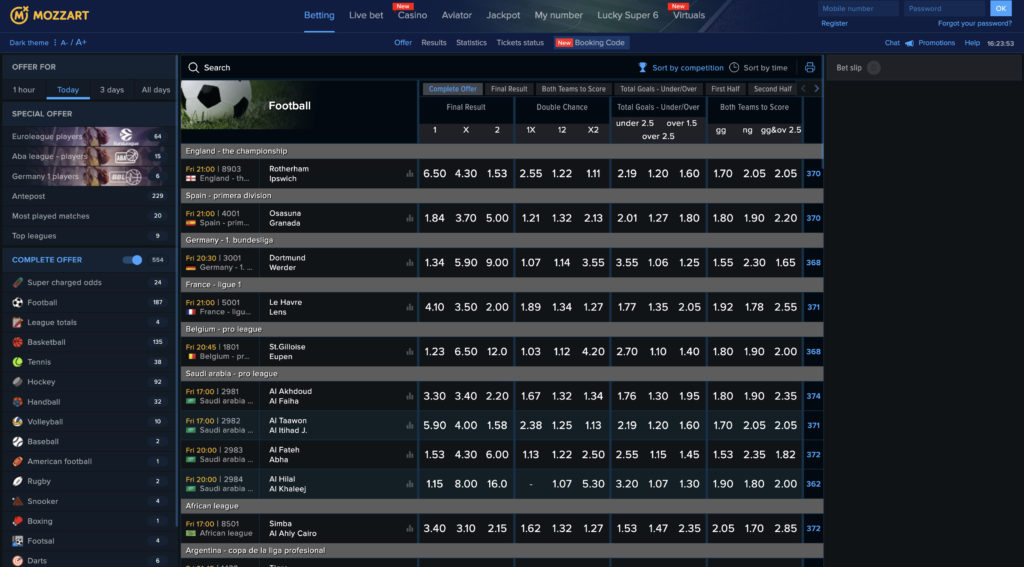 Betika online betting
Betika stands as one of Kenya's prominent online sports betting platforms, offering its users a diverse range of betting opportunities, from traditional sports markets to virtual games. Founded with a strong focus on the Kenyan market, Betika has quickly become a favorite among local bettors. At its core, Betika offers extensive betting markets on popular sports such as football, basketball, tennis, and rugby. The platform ensures that both major international leagues and local matches are covered, catering to a broad spectrum of sports enthusiasts.
PalmsBet Online Sports Betting
PalmsBet is another notable name in the online sports betting industry, catering to various markets, including Kenya. Since its inception, PalmsBet has been striving to offer its users a comprehensive betting experience, distinguishing itself in several key areas. PalmsBet boasts a wide array of sports markets. From football and tennis to more niche sports, there's something for every sports enthusiast. This wide coverage ensures bettors have a multitude of options, catering to both mainstream and unique preferences.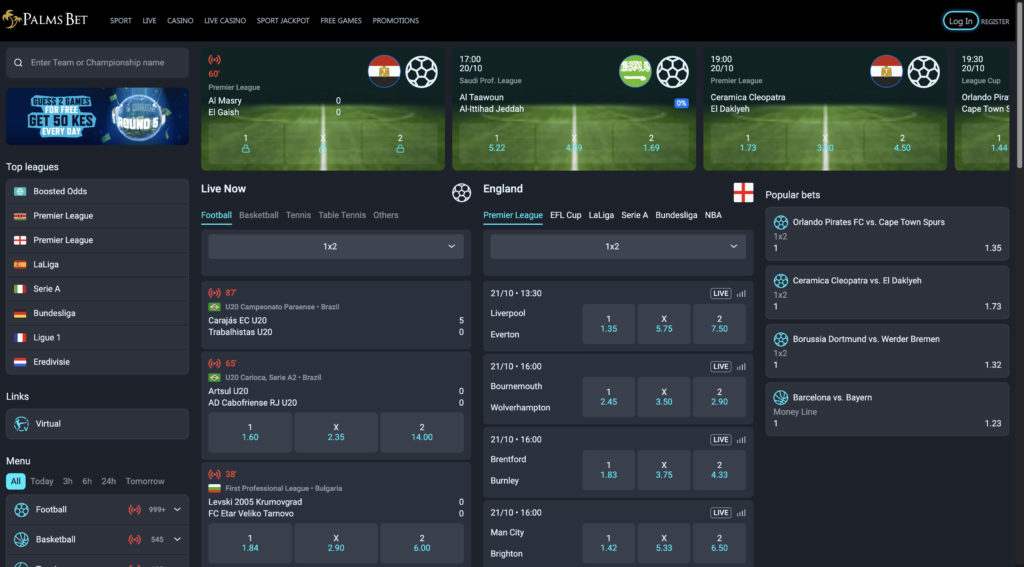 22Bet Online Sports Betting
22Bet is one of the global frontrunners in the online betting sphere, and its presence in Kenya solidifies its reputation as a top choice for many punters in the country. Catering to the preferences of the Kenyan betting market, 22Bet provides a blend of international standards with local nuances. 22Bet doesn't skimp on the variety. From popular sports like football, basketball, and rugby to niche sports disciplines, there's hardly any sporting event that 22Bet doesn't cover. This ensures both mainstream bettors and those with specialized preferences find their fit. 22Bet regularly rolls out various promotions for both their sportsbook and casino sections. From welcome bonuses to weekly reloads, there's always something on offer to boost a bettor's potential returns.
Which betting sites in Kenya give bonus on registration?
Online sports betting has become a common practice among players in Kenya, thanks to advancements in technology. However, this surge in online betting has also led to increased competition among gambling providers. They aim to establish a strong presence in a country where sports are immensely popular, and betting is a potentially lucrative activity. To entice players to choose them, Kenyan bookmakers offer online sports betting bonuses, whether to attract new users or to keep existing registered players engaged in active betting. Betting bonuses can come in various forms. Some are well-established in the Kenyan market, such as welcome bonuses, cashback bonuses, and bonuses on the number of bets placed. Still, there are also some more innovative bonus types that bookmakers use to set themselves apart.
Palmsbet Kenya, doesn't offer a sports betting bonus on registration but has a daily sports offer for all registered customers. If you open an account, you will be able to claim a 99 KES sports bonus every day. by making a deposit of min 25 KES. Also, Palsmbet award loyal customers with the WEEKLY SUPER CASHBACK BONUS that you can redeem every Monday.
Mozzartbet also has special promo offers for customers, one being the World's Biggest Odds promotion. Every day, Mozzart bet selects a couple of matches and boosts the odds of those specific matches to be the BIGGEST you can find than on any other sports betting website in the World. Another amazing offer is the Live Bet jackpot. All bettors who place a bet on a live bet match marked 'JACKPOT' qualify for the Jackpot draw.
22Bet being the world popular bookmaker always has a sports betting bonus on registration. At the moment of writing this, you can claim a welcome bonus of up to 19000 KES for sports betting. Simply make your first deposit and get a 100% bonus up to 19000 KES. In addition, you can boost your sports betting balance with a bonus up to 15,500 KES. Make a deposit on Friday to get a 100% bonus up to 15,500 KES and participate in our Friday RELOAD promotion.
FAQ
What is sports betting?
Sports betting involves placing wagers on the outcome of sporting events. It can include various types of bets, such as predicting the winner of a game, the total points scored, or specific player performances.
Is sports betting legal in Kenya?
Yes, sports betting is legal in Kenya. It is regulated by the Betting Control and Licensing Board (BCLB), which issues licenses to sports betting operators. However, the regulatory environment has undergone changes, including stricter regulations to promote responsible gambling.
How do I start sports betting in Kenya?
To start sports betting in Kenya, you need to register with a licensed sports betting operator. You can do this online through their websites or mobile apps, or you can visit physical betting shops if available in your area.
What sports can I bet on in Kenya?
In Kenya, you can bet on a wide range of sports, including football (soccer), basketball, rugby, cricket, athletics, and more. Popular international leagues like the English Premier League are also widely covered.
What are odds in betting?
Odds represent the probability of a specific outcome occurring in a sporting event. They also indicate the potential payout for a winning bet. Odds can be displayed in different formats, such as fractional, decimal, or moneyline odds.
What does handicap mean in betting?
A handicap, also known as a "point spread" or "spread," is a betting mechanism used to level the playing field between two teams or competitors with differing abilities or strengths. It's a common feature in sports betting, particularly in games where one side is favored over the other.