Idea -

9.3/10

Graphics -

9.6/10

Audio -

8.9/10

Bonus -

8.7/10
This lucky Wheel of fortune is for anyone who wants to enjoy the traditional "spin to win" thrill of a roulette wheel.
Play Wheel of Fortune FREE
Introducing OneTouch's Wheel of Fortune game – a thrilling and modern twist on the classic game of chance! Whether you're a seasoned gambler or a newcomer to the world of online gaming, this exciting game is sure to keep you on the edge of your seat. With its colorful and flashy design, the Wheel of Fortune game features a vibrant wheel at the center of the screen, set against a striking purple background.
Gameplay
To start playing, simply place your bets using a variety of chip denominations. All are located on the right side of the wheel. With seven different options to choose from, players must rely on pure luck to land on their desired slot. This is very similar to the popular game of Roulette. However, while the low paying slots are plentiful, the highest paying Joker and Royal fields are much more rare. They appear on the wheel only once.
Once your bets are placed, give the wheel a spin and eagerly wait for it to land on your chosen slot. If the wheel does land on your slot, you'll be paid according to the preset paytable. Throughout gameplay, a lively club music soundtrack plays in the background, adding to the fun and excitement of the game.
With its easy-to-learn gameplay and flashy design, OneTouch's Wheel of Fortune game is perfect for players of all levels. Whether you're looking for a quick and fun way to pass the time or a chance to win big, give this game a spin and see where the wheel takes you!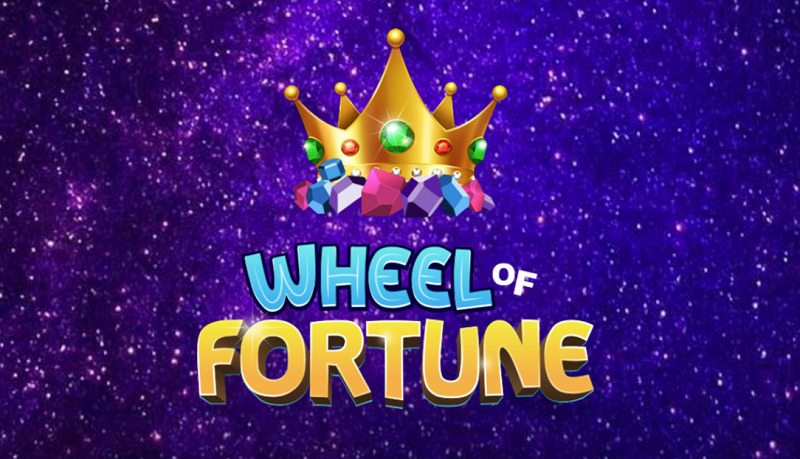 Wheel of Fortune Rules
At the beginning of each round, players can place bets on any of the five numbers or two symbols. The Joker and Royal. Once bets are placed, the wheel is spun and players eagerly wait to see where the arrow lands. If the winning number or symbol matches the player's bet, they'll be rewarded according to the payout table.
For even more chances to win, players can bet on multiple numbers or symbols in a single spin. And if you change your mind or make a mistake, don't worry – simply press the CLEAR button to remove all bets from the betting areas. And if you need to adjust a specific bet, just click or hold down the appropriate chip to remove it from the table.
With its simple yet exciting gameplay, the Wheel of Fortune game is perfect for players of all skill levels. So why not give it a spin and see where the wheel takes you? With its endless possibilities for big wins, this game is sure to become a fast favorite among casino enthusiasts everywhere!