Online casinos accepting M-Pesa
M-PESA is a mobile phone-based money transfer service, that is one of the best online payment options in Kenya. Through MPESA, anyone in Kenya can send money to anyone else. Vodafone Group plc and Safaricom, Kenya's largest mobile network operator, launched the service in 2007. The service is a combination of the two entities, where M stands for mobile and Pesa stands for money or payment in the Swahili language.
M-Pesa is a branchless banking service; M-Pesa customers can deposit and withdraw money from a network of agents, which includes airtime resellers and retail outlets that act as banking agents. M-Pesa allows users to use a mobile device to deposit, withdraw, transfer money, pay for goods and services (Lipa na M-Pesa), and access credit and savings.
To deposit money to your online casino account, you will need to use Lipa an M-Pesa service, that consists of two components. Paybill and Buy Goods. Buy goods is primarily used for retail purchases of goods and services., while Paybill is used for remote payments.
In this article, you can read more about how the service works, how to register and how to deposit and withdraw from your online casino account.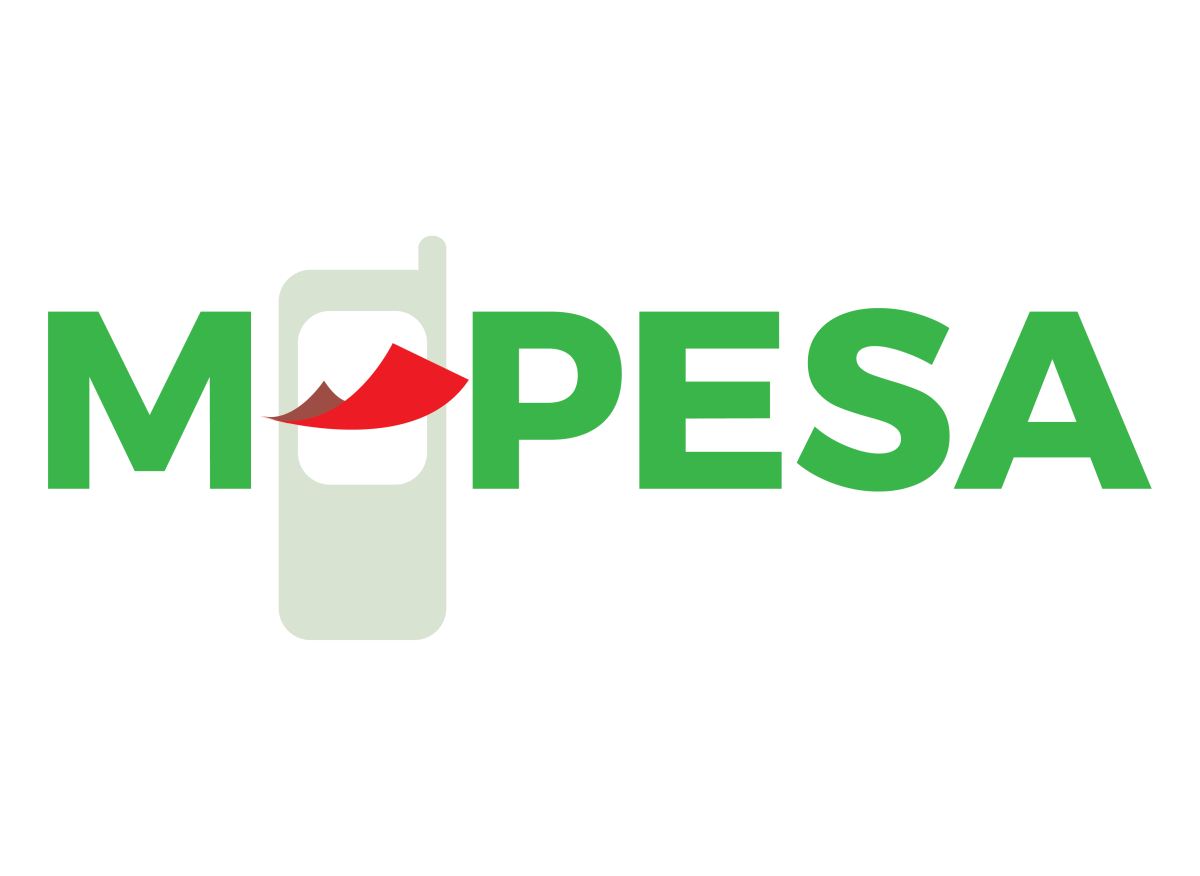 How does M-Pesa Work?
M-Pesa is a virtual banking system that uses a SIM card to provide transaction services. Have in mind that in Kenya, you will have to use a Safaricom SIM card. After inserting the SIM card into the mobile device's card slot, users can use SMS messages to make payments and transfer money to vendors and family members.
Users who do not have bank accounts can use the numerous M-Pesa outlets located throughout the country. The money to be stored is given to the kiosk attendant, who digitally transfers it to the user's M-Pesa account.
In order to be able to pay with M-Pesa online or purchase goods, you will also need to register for the Lipa Na M-Pesa service. To purchase goods you will need to use the Lipa Na M-Pesa Buy Goods service. There is no requirement for the buyer to have a relationship with the organization or to have an account number, but both parties confirm these proximity payments via text message right away.
Pay Bill is used for remote payments, and the customer does not need to be present to pay. The customer has an "account number" that allows the user to be identified when making the payment. The customer enters a business number (paybill number) for the entity they are registering with. This is the option you need to use to deposit money to your online casino account.
How to deposit on a betting site with M-PESA?
Almost all online casinos in Kenya accept M-Pesa deposits, as it is one of the most used payment methods. It is a fast and reliable option, and very convenient for those who don't have bank accounts. In order to deposit with M-Pesa to your online casino account, you will need to make sure you have enough money on your M-Pesa account. If you don't, go to your local M-Pesa agent and make a cash deposit. After you've loaded funds into your M-Pesa account, the online casino deposit process is very easy.
First, open the M-Pesa app and from the menu select the PayBill option. After, check the online casino website and find the account number for M-Pesa deposits. Once you have it, enter the account number provided by your preferred online casino and then enter your online casino account number or username. Finally, enter the amount you want to deposit and your M-Pesa PIN and click send. Shortly, you will receive an SMS with confirmation that your funds have been added to your online casino account and you can start playing your favourite casino games.
Withdrawing your funds from your online casino account can also be done using M-Pesa and there are usually two ways. First, you can go to the Withdrawal section on your online casino account, and choose M-Pesa as a withdrawal method. Choose the amount and fill in the other information required. The money will be transferred to your account within minutes after the casino processes your request. Another way to withdraw your funds is by sending an SMS with a specific text to a specific number. This information is unique to each online casino, so you will have to find the right information for your chosen casino.
M-PESA PayPal Service
The M-Pesa PayPal Service is available in Kenya and allows users to move funds between their PayPal and M-PESA accounts. You can link the accounts and deposit or withdraw money without a hassle.
To start using the M-Pesa PayPal Service you need to link the accounts by login into your PayPal account and entering the phone number for your M-Pesa account. Or, if you don't have a PayPal account you can just open a new one and link it to your M-Pesa account.
Once you have the accounts linked, you can send money from your M-PESA to your PayPal account. This is done instantly, and there is a charge of 4% of the amount you are sending to your PayPal account.
If you want to withdraw money from PayPal to M-PESA, you can do it for a charge of 3% of the amount converted from USD to KSH. Depending on the transaction value, funds will be transferred to your M-PESA account within 2 hours to 3 calendar days of confirmation.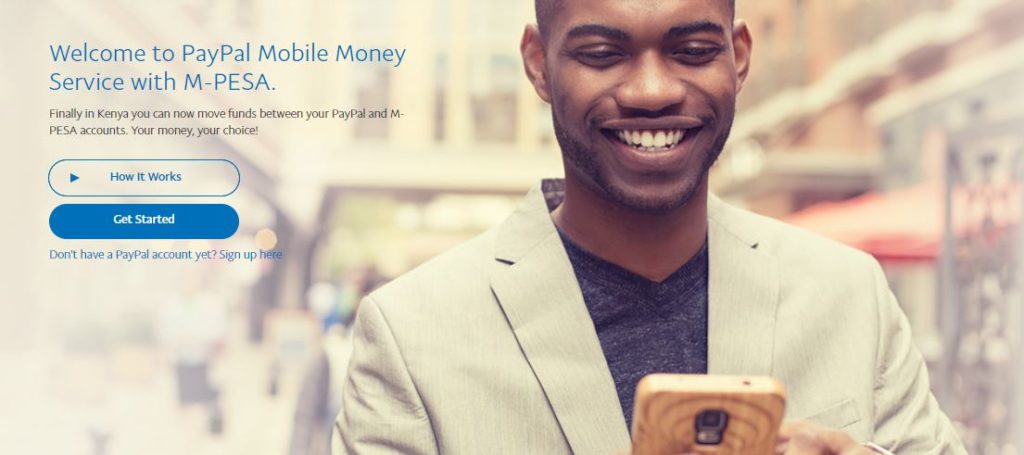 M-Pesa Charges
M-Pesa registration is completely free, as is depositing money to your M-Pesa account or asking for your balance statement. But, some M-Pesa transfers and withdrawals are subject to transaction fees, which are determined by the amount of your deposit, and whether or not the receiver is a registered M-Pesa user.
M-Pesa Transfer Charges
For transfers to other M-PESA Users of up to 100 KSH, there are no charges; for transfers higher than 100 KSH, the charges vary from 6 KSH to 105 KSH. This also applies to transfers to other Mobile Money Users. On the other hand, for transfers to unregistered users, the charges can reach over 300 KSH if you are transferring some large amount.
M-Pesa Withdrawal Charges
You can withdraw your M-Pesa balance by using the ATM or going to one of the M-Pesa agents. For ATM withdrawal, the minimum amount you can withdraw is 200 KSH while the maximum is 20.000 KSH. The M-Pesa withdrawal charges range from 34 KSH to 197 KSH.
For withdrawal from M-PESA Agent the maximum limit is higher, so you can withdraw up to 150,000 KSH, and the minimum is 50 KSH. The M-Pesa withdrawal charges for using this option start from 10 KSH for the lowest amount limit, up to 300 KSH for the highest amount limit.
M-Pesa Benefits
One of the major benefits of using the M-Pesa mobile payment service is that deposits are safe and secure, allowing players to deposit money quickly into their accounts without fear of fraud, or other issues. The transaction is completed offline, so there is no possibility of your payment being intercepted by an unauthorized third party.
M-PESA works digitally and in real-time, so the recipient will receive the money much faster than a traditional bank transfer. Every transaction is also protected and signed with a PIN, which aids in the confidentiality of the entire process.
The M-Pesa app facilitates all these transactions as it is a very simple-to-use tool. It has an offline mode feature that enables users to carry out the majority of M-PESA transactions without the need to connect to Wi-Fi or Mobile Data. Have in mind that this feature is only available on Android devices.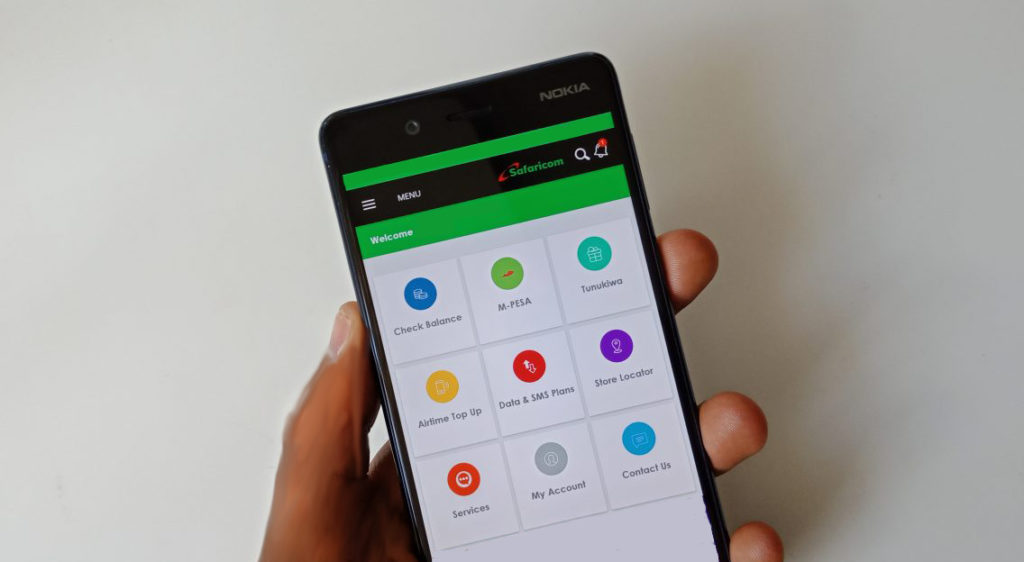 The M-Pesa Android App can be downloaded from Play Store and requires devices with a minimum version 4.4. The M-Pesa iOS App supports devices with a minimum iOS version 9 and you can download it from the App Store.
Finally, the M-PESA PayPal Service is another huge benefit for the users. In case you want to deposit or pay online in a store that doesn't have M-Pesa as a payment option, you can do it using a PayPal account linked to your M-Pesa account.
How to Register for M-Pesa?
To start using M-Pesa you should first register by visiting an M-Pesa Agent outlet and show a valid identification document, as well as Safaricom SIM card number. M-Pesa will then send you a message confirming that their registration was successful, as well as a PIN that you should use to activate M-PESA on your phone. Following this, you will be given an M-Pesa Customer Registration Form that you need to fill, after which the agent will confirm the details and sign the registration form.
After the successful registration, you must activate M-Pesa on your mobile phone by entering the 4-digit M-Pesa PIN received via SMS.
How to send money from M-Pesa to Airtel Money?
Safaricom's Tuma Popote service allows Mpesa customers to send and receive money directly from other mobile money customers on other networks like Airtel and Telkom. Mpesa Tuma Popote can be used by any Safaricom subscriber sending money to an Airtel customer who is using Airtel Money or Tkash for Telkom Kenya customers.
To transfer money from M-Pesa to Airtel money, follow these steps:
Dial *334#
Select Send Money
Select Send to other Network
Enter mobile number
Enter amount and complete the transaction with your M-PESA PIN.
Online casino Kenya Mpesa
As mentioned, almost every online casino in Kenya accepts M-Pesa deposits, however, you should take into consideration some criteria when choosing which casino to use. The reputation of the casino, whether is licensed in Kenya, the number of games available are just a few of the things to take into consideration. Just to help you narrow down the choices, we have a couple of casinos that we highly recommend for Kenyan players.
Betway casino has a long-standing reputation for being a fair and secure casino, that offers the best quality games and accepted M-Pesa payments. Go to our casino review page to read more about Betway Casino Kenya before deciding.
Another Kenyan casino that accepts M-Pesa as a payment method is 22Bet Kenya. this casino offers a huge selection of games, from many different software providers, and has a nice welcome bonus for Kenyan players.
Finally, Mozzartbet Kenya offers a variety of games and many weekly and daily promotions for Kenyan players. You can use M-Pesa to make the deposit and withdraw your winnings from your Mozzartbet Kenya account. You can read our extensive Mozartbet review for more information.