When it comes to selecting a casino payment method, Neteller is one of the digital wallets to consider. It has been processing online gambling payments since 2000, making it one of the industry leaders in online payment solutions. And the best part is, Neteller is available in Kenya as well. Neteller functions similarly to a bank account, allowing you to receive money, send money to other Neteller accounts for free, pay for goods and services online and buy and sell cryptocurrencies.
Neteller is a digital wallet that allows users to send and receive money online quickly and securely. It's the ideal solution for customers who require quick access to funds and better money management. Neteller is primarily used in the gambling, trading, and forex industries, so you can use it to play at a variety of online casinos.
How does Neteller work?
Neteller accounts function in the same way as any other bank's online account. It displays the account balance, transaction history, and transfer options, among other things. The main difference is that Neteller is an online financial institution, which means there are no physical locations where you can deposit cash, for example. It's a phone app that allows you to send money to anyone at a lower cost compared to traditional banking.
There are two ways to use it, the same as PayPal. First, you can link your bank account or card to the Neteller account and give Neteller permission to send or receive a payment, the company gains access to the funds on your card.
The second option is to deposit funds to your Neteller account and keep a balance on it. You can make a deposit using a bank card, M-PESA or another online banking method.
How to create a Neteller account?
To create a Neteller account in Kenya, first, you will have to download the Neteller app on an Android or iOS device. It will then ask you to provide some personal information, as well as your email and a new password for your account. Once your account is confirmed, you deposit money via credit cards, bank transfers, or other payment methods.
After your account has a positive balance, you can shop online, send and receive money, or even sell and buy cryptocurrencies.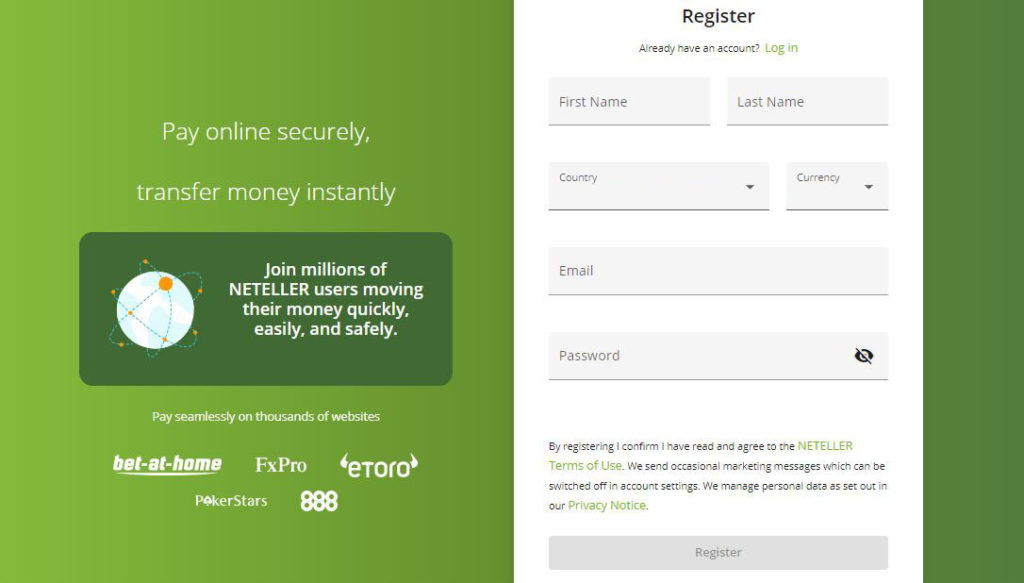 How to deposit to Neteller in Kenya?
As explained, once you create your Neteller account, you have to deposit funds in order to be able to use it. For Kenya, there are a few ways to do so, but the following are some of the most common deposit options:
Bank transfer – You can send money from your personal bank account to your NETELLER wallet using the manual bank transfer option. If you want to send a larger amount, this is the most convenient deposit option. There is a fee of 2.5% for bank transfer deposits and it usually takes between 3-5 working days.
Credit/debit card – You can add money to your NETELLER account using your bank card. The majority of popular international and local card types are supported by NETELLER. Neteller charges a 2.5% fee for deposits using bank cards.
Skrill – Simply choose "Money In" after logging into your NETELLER Account and select "Skrill" as a payment option to send money to your NETELLER account.
How to withdraw from Neteller in Kenya?
To withdraw funds from your Neteller account, you can choose one of the following options:
Bank Transfer – You can transfer money from your NETELLER digital wallet to a personal bank account using the bank wire withdrawal option. The withdrawal can take between 1 and 5 days, carries a fixed fee of 10 USD plus the additional Foreign Exchange fee will be applied.
Skrill – You can instantly transfer money from your NETELLER account to your Skrill digital wallet using the withdrawal to Skrill option for a 3.49% fee.
Mobile Wallet – You can withdraw money from your NETELLER account to a personal mobile wallet using the mobile wallet withdrawal option. Withdrawals from a mobile wallet are instantaneous and always sent in the local currency. The fee for withdrawing money is 1.45%. (min. EUR 0.50).
How to deposit money to Neteller from M-PESA?
There is no way to fund Neteller directly from Mpesa Kenya. However, you can deposit from M-Pesa to Neteller in Kenya using third-party services like Eastpesa. To learn how to follow the steps outlined below.
First and foremost, create an Eastpesa account. Keep in mind that you must use a valid phone number to make mobile money payments.
Please double-check your email address and phone number.
Go to Eastpesa MoneyChecker now.
Choose MPESA to Neteller as your service, then enter the amount you want to transfer. The system will automatically calculate the amount that will be transferred to your Neteller account.
Select Paybill from your MPESA menu. Use the paybill number displayed in your EastPesa account.
Eastpesa will generate an account number for you that you also need to enter
Fill in the amount to be transferred.
Complete the transaction by entering your pin.
Your Neteller account will be instantly credited with a USD equivalent.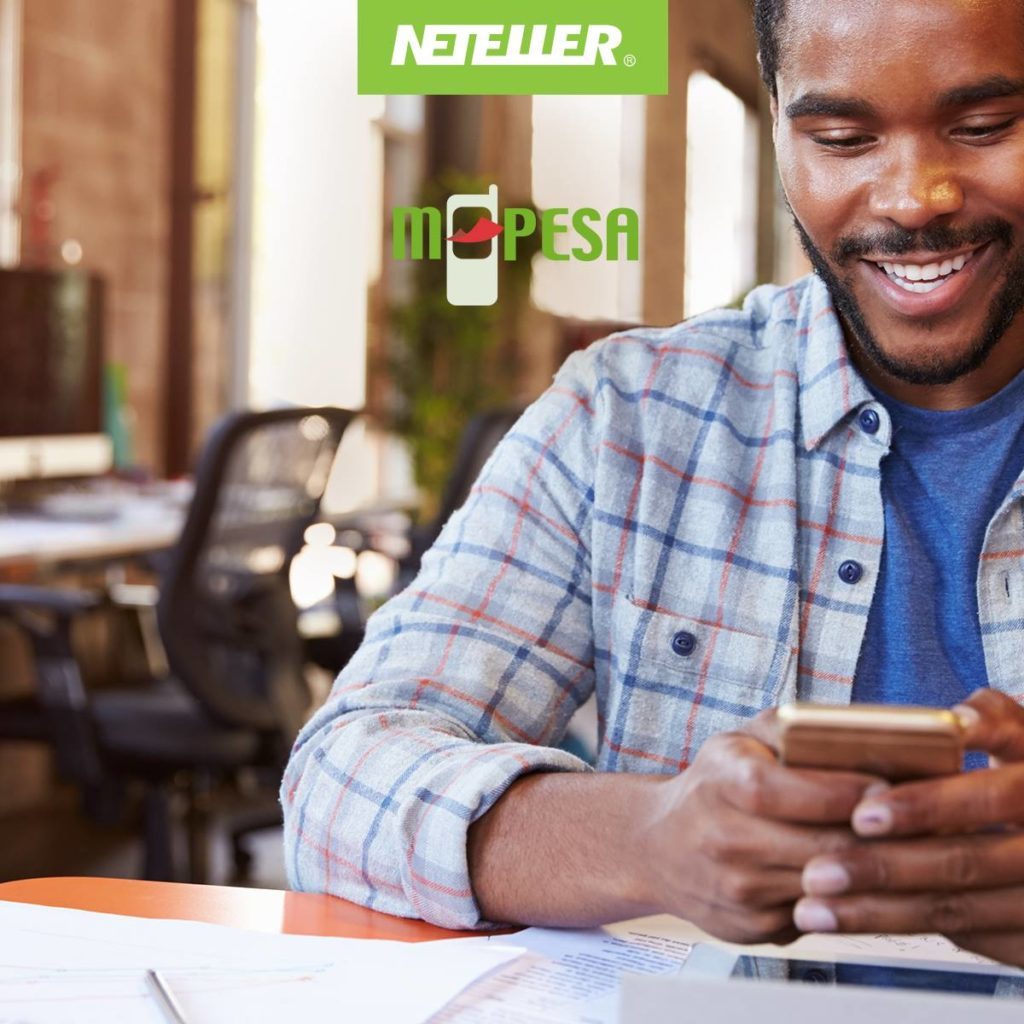 How to withdraw from Neteller to M-PESA?
You can withdraw money from your NETELLER account to a personal mobile wallet, such as M-PESA, using the mobile wallet withdrawal option. Withdrawals from Neteller to M-PESA are instant and always sent in the local currency, KES. The fee for withdrawing money from Neteller to M-Pesa is 1.45%. (min. EUR 0.50). Since the currency of the withdrawal differs from the currency of your NETELLER account, you will be charged an additional Foreign Exchange fee. Before requesting a withdrawal to your M-PESA account, make sure your NETELLER account is fully verified.
To withdraw funds from Neteller to M-PESA, follow the steps below:
Log in to your NETELLER account and go to the Money Out section.
Go to Mobile Wallet and select Withdraw Now.
Select the M-PESA option and proceed to the next step. Click Add Mobile Wallet if you haven't yet registered a mobile wallet. *
Click Next after entering the amount.
A summary page with information about your withdrawal will appear. Click Confirm to complete your withdrawal.
Your name must be on the mobile wallet. Your NETELLER account can hold up to 5 mobile wallets.
** Enter your Secure ID to complete the transaction.
How to deposit on a betting site with Neteller?
Kenyan bookmakers and casinos provide a variety of deposit methods so that customers can fund their accounts. Even though the most used are mobile wallets, digital wallets come second. Neteller is a trusted digital wallet and is available at many online casinos in Kenya because it was one of the first to accept online gambling payments.
You can make payments and withdraw your winnings into one account with Neteller, eliminating the need to give the online casino your bank account information. Once you have a Neteller account and have deposited funds into it, you can use it to make your online casino account's primary deposit and withdrawal method. That way, you can easily transfer or withdraw funds without having to provide any additional information and without having to wait because the transfers are completed instantly.
To deposit money to your online casino account using Neteller, go to your casino account deposit page and choose Neteller as the preferred method. The same goes for the withdrawals, just go to your withdrawals section, choose Neteller and the amount to withdraw.
Is Neteller secure?
The Financial Conduct Authority has approved Neteller. This means that when you pay with a Neteller account, your private financial information will not be displayed, among other things. Neteller can guarantee the highest level of security at all times.
Neteller uses cutting-edge technology to keep you safe from identity theft and money laundering. BIN/IP control, real-time transaction monitoring, security authentication (CV2 / CVV), fingerprint and account monitoring are some of the technologies used. These safeguards ensure that you are not a victim of fraud.
Neteller, on the other hand, advises its customers to take precautions as well. Using Two-Step Authentication, for example, adds an extra layer of security. Additionally, using a strong password, not sharing your account information with anyone, and avoiding using public computers to log into your Neteller account are all precautions you can take to keep your account safe.