Airtel money is a mobile payment service offered by Airtel Kenya Ltd, the second-largest telecommunications services provider in Kenya. Airtel Money is also the second most used payment method in Kenya, after the most known M-Pesa payment service.
Airtel Money is a mobile money transfer service that lets you send and receive money using your registered mobile phone. After registering for the Airtel Money Services, all Airtel subscribers will have access to Airtel Money.
Airtel Money aims to reach the most remote parts of the country in order to provide all citizens of the country with the benefit of online banking services, particularly those who may not be able to access a bank and the financial benefits that come with it.
How does Airtel Money work?
In order to be able to use the Airtel Money service, you will need to first become an Airtel customer and then register for the Airtel Money service. Airtel Money registration is completely free. You only need to go to an Airtel Money Agent or an Airtel store anywhere in the country. Fill out a registration form for new customers and provide an original form of identification.
The next step is to download the app and set up your Airtel Money wallet and deposit money to your Airtel Money account. This can be done by either visiting Airtel shops and deposit cash, or by using the Airtel App and deposit via bank card. Once that is done, you can use Airtel Money to deposit to your casino account, withdraw, transfer money, pay for goods and services.
If you have received money to your Airtel Money account, you can withdraw the money by visiting the Airtel Stores.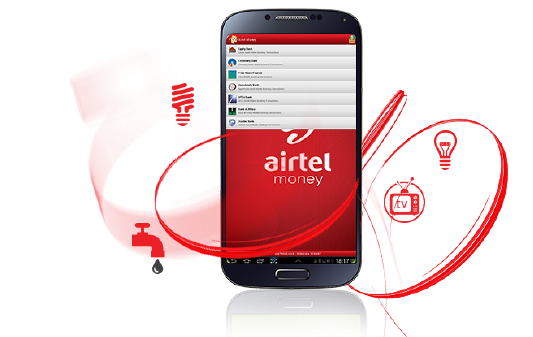 Airtel Money Benefits
Airtel Money is based on the USSD protocol. This technology allows users to communicate with the service provider's computer in a manner similar to online chatting. This service can be used without a data connection which is a huge advantage for people who don't have data on their phones or are not connected to WIFI.
Another huge advantage is that you're not required to have a bank account. This is probably the reason why so many people in Kenya use the M-PESA and Airtel Money services for money transfers. Everyone can register and use the Airtel Money service. Plus, there is no need to keep a minimum balance with Airtel Money. Individuals who do not have a bank account, do not have a debit or credit card, do not use internet banking, or do not use online card payments will benefit greatly from this service.
International money transfer is now available with Airtel Money. Airtel Money has teamed up with Remitly to allow registered Airtel Money customers to receive money from over ten different countries around the world. Customers with an Airtel Money account will be able to receive funds from the United States, the United Kingdom, Australia, Austria, Canada, Belgium, Denmark, Finland, France, Germany, Ireland, Italy, the Netherlands, Norway, Spain, and Sweden. To send money to Airtel Money customers from any of the listed countries, the sender must use Remitly.
Also, another benefit is that users can now send money to Airtel Money customers in Rwanda, Tanzania, Zambia, and Malawi.
How to register for Airtel Money in Kenya?
To use the Airtel Money service you first need to register and that is a pretty simple process. All that is required is an Airtel sim card, as well as a document of identification.
If you want to register for the Airtel money mobile transfer service in Kenya, you will need to visit an Airtel agent. Then, you will be given a registration form that you need to fill out. You will receive an SMS confirming your successful registration on Airtel Money once you have completed the registration process. Then, to set your preferred Airtel Money pin, dial *222#. This is a fast and free process.
How to deposit on a betting site with Airtel Money?
Airtel Money is the second most used payment method in Kenya, and many online casinos accept it. It's a quick and dependable option that's especially useful for people who don't have bank accounts.
To make a deposit to your online casino account using Airtel Money, you must first ensure that your Airtel Money account has sufficient funds.
To begin, go to your Airtel Money account and open the menu. Choose the Make payment option and select Pay Bill. Fin and enter your casino's account number or business name, enter the amount that you wish to deposit and your Airtel Money PIN. To finish the transaction, click 'Send. The money is credited to your bookmaker account right away, and Airtel Money sends you a text message to let you know.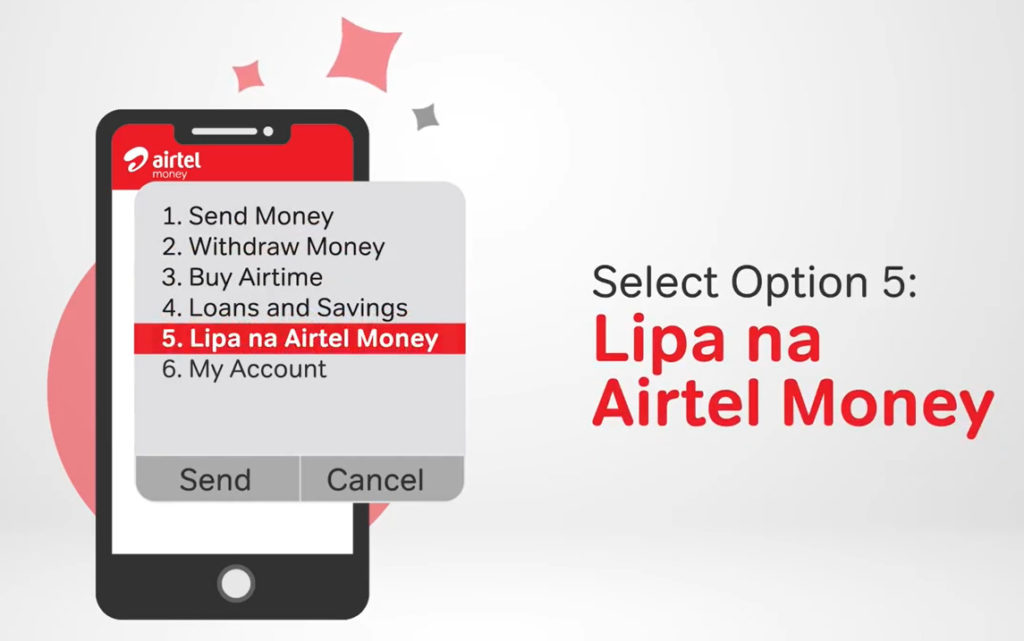 If you do not have the Airtel Money app, simply dial *222#, and the menu will open where you can follow the steps explained above.
The majority of Kenyan bookmakers have made it easier to fund your betting account using mobile payments directly on their website or mobile app. Simply select the 'Mpesa' or 'Airtel Money' icon from your betting account's deposit menu. Enter the amount you want to deposit and the PIN and the transaction will be completed immediately.
How to withdraw from a betting site with Airtel Money?
The most common withdrawal methods in Kenya are M-Pesa or Airtel Money. All the casinos that are licensed in Kenya have this option in the withdrawal menu.
To withdraw your funds, go to your online casino account and choose the Withdraw option. Then, select Airtel Money as a withdrawal method and enter the amount you want to withdraw. The money is sent to your mobile phone number and you receive a text message as soon as the withdrawal is completed.
How to send money from Airtel Money to M-Pesa?
Mobile Money Interoperability is a service that allows funds to be transferred seamlessly from one mobile money account to another across different networks. This indicates that funds are transferred directly from the sender's account to the recipient's account. This means that Airtel users can now transfer money from Airtel Money to Mpesa.
To transfer money from Airtel Money to M-Pesa, follow the simple steps below:
Dial *222# from your phone or go to your Airtel Money app menu
Select "Send Money" from the drop-down menu.
Then choose Mpesa as your destination.
Fill in the recipient's Safaricom phone number.
Fill in the amount.
Confirm all of the transaction's details and enter your PIN
You will receive an email confirming that your transaction has been approved once this has been confirmed.
Airtel Money Charges
Airtel Money registration is free, as is depositing money into your account and requesting a balance statement. However, transaction fees apply to some M-Pesa transfers and withdrawals, which are determined by the amount of your deposit and whether or not the recipient is a registered M-Pesa user.
This year, Airtel Money removed the charges for transfers from an Airtel Money account to a bank account, so it is free of charge at the moment. In the table below you can check out the charges for the services:
| Minimum | Maximum | Transfer To Airtel | Transfer To Other Networks | Withdrawal from Airtel Money Agent |
| --- | --- | --- | --- | --- |
| 10 | 49 | FREE | 0 | N/A |
| 50 | 100 | FREE | 0 | 9 |
| 101 | 500 | FREE | 6 | 22 |
| 501 | 1,000 | FREE | 10 | 23 |
| 1,001 | 2,500 | FREE | 20 | 25 |
| 2,501 | 5,000 | FREE | 50 | 40 |
| 5,001 | 10,000 | FREE | 75 | 75 |
| 10,001 | 25,000 | FREE | 90 | 125 |
| 25,001 | 35,000 | FREE | 100 | 160 |
| 35,001 | 45,000 | FREE | 105 | 225 |
| 45,001 | 70,000 | FREE | 105 | 270 |
| 70,001 | 150,000 | FREE | 105 | 270 |
Airtel Money Casinos Kenya
The top Kenyan casinos that accept Airtel Money deposits are Betika casino, Bangbet casino and Betway casino.
Betway Casino has a long history of being a fair and secure casino that provides high-quality games and accepts Airtel Money payments. Before making a decision, read more about Betway Casino Kenya on our casino review page.
Betika is another Kenyan casino that accepts Airtel Money as a payment method. This casino has a large selection of games from a variety of software providers.
Our third best option is Bangbet Casino Kenya. To make a free deposit using Airtel Money, insert BANGBET as a business name and start playing the best online casino games in Kenya.