Play Blackjack For Free!
When you say casino you should immediately think of Blackjack. Blackjack online is a very popular casino game. One of its most attractive features is that it is easy to play and can be played by anyone who knows to count up to 21. However, before you embark on a Blackjack adventure, it is a good idea to read this article. Here we describe where Blackjack is best played and what is the essence of the game. For starters, you can choose a game at one of the online casinos in Kenya we have recommended for Blackjack.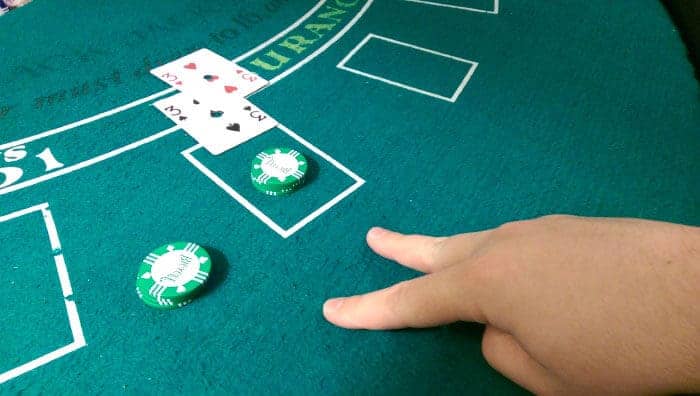 How to play Blackjack
Blackjack can be played by even the most casual casino visitor. Learning the basic rules takes only a few minutes, and you can start playing at one of the Blackjack tables even before you've learned them. We'll go over the rules of the game here.
Cards with numbers 1 to 9 have the same value as the numbers written on them, so eight counts as 8 and four counts as 4. Cards with "pictures" (king, queen, and jack) are counted as 10, whereas an ace can be counted as 1 or 11 depending on your other cards.
A single deck of 52 cards is used in Blackjack. There will be additional decks if you are playing live. To win the game, you must have a total that is as close to 21 as possible without exceeding it. After receiving two cards, you can choose to receive additional cards, one by one, until you decide to stop or if you lose by going over 21. If you go over 21, the bet is lost and your money is collected by the dealer.
The fact that the player chooses whether to win or lose is the most intriguing aspect of this game. If a player has the ability to count cards or employ various strategies, the casino's advantage can be reduced. This is one of the most important factors in the game's popularity.
Blackjack Variants
Blackjack, like any other game, has a plethora of variations. The main distinction between these variants is how the dealer's cards are dealt. We'll go over a few of the most popular today.
American Blackjack
The rules of American blackjack, also known as classic blackjack, are more flexible, and the player is likely to avoid further losses. The dealer is dealt two cards, just like the player, except one of them is face up and the other is face down. The face-down card is known as a 'hole card.' If the dealer believes there is a chance of blackjack based on the face-up card, he can check the face-down card. If the dealer has a blackjack, he collects the winnings and sets aside money for the player in case he decides to double up during the game. As a result, in this game, the player can only lose his initial wager if the dealer's hand is bad. The natural blackjack pays out 3:2.
Play American Blackjack at Mozzartbet Kenya Casino.
European Blackjack
The basic game from which all other variations evolved is European blackjack. A 'hole card' does not exist in European blackjack. In contrast to American blackjack, the dealer is dealt only one card at the start of the game. Only after the player has decided how to proceed with the game will the second card be dealt. Because the player won't know if the dealer has a blackjack until his hand is finished, there's a chance he'll lose more than his initial bet if he doubles or splits. Natural blackjack pays out at 3:2 in both the European and American versions.
Play European Blackjack at Coinbet24 Casino Kenya.
Double Exposure Blackjack
This is most likely the most convenient option for the player. The dealer is dealt two cards, both of which are face-up, allowing the player to decide whether or not to continue playing. Aside from this distinction, there are a few additional rules that favour the casinos in order to compensate for the player's advantage of knowing both of the dealer's cards. In all ties, for example, the dealer wins, unless the player has a natural blackjack. In addition, unlike the other versions we mentioned, the payout in Double Exposure Blackjack is 1 to 1.
Play Double Exposure Blackjack at Betpesa Casino.
Blackjack Switch
The blackjack switch is another popular blackjack variant. The player must play two hands in this game. This means that the player begins by placing two equal bets. Each hand is dealt two face-up cards, with the dealer holding one hole card. The player can switch the second card of each hand with a card from the other hand in this version. The rules for this variant are nearly identical, with a few exceptions. If the dealer busts with exactly 22, for example, all remaining bets are pushed. Unless you have a blackjack, in which case you have a tie with the dealer.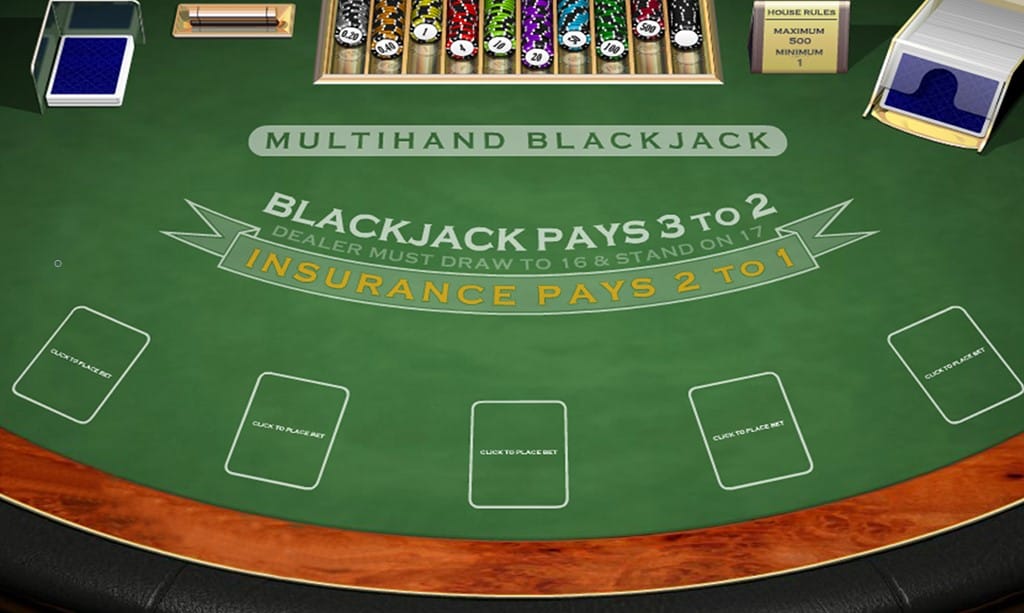 Blackjack Moves
After you've mastered the fundamentals of blackjack, the next step is to learn about the different types of moves available. You have several options when playing the game. Whether you believe blackjack is only one card away or simply want to quit, you have a few options:
Stand: When a player decides that the cards he has are suitable for him, he takes a stand. It could happen right away, after he's been dealt two cards, or after he's asked for more.
Hit: Add more cards to your hand for a chance to get blackjack. You will be dealt more cards by the dealer until you either bust (go over 21) or decide to stand.
Double Down: If you have a strong hand but need to draw one more card, you can double your initial wager. When doubling down, the rule is that you can only take one more card before standing.
Split: If you're dealt a pair of cards, such as two cards of the same value or two face cards, you can split them into two hands. You place a second wager and can play two hands simultaneously.
Surrender: If you don't like your first hand or see that the dealer has a strong first hand, you can surrender and receive half of your bet back.
Insurance: When the dealer's face-up card is an Ace, the player can choose insurance. If you choose insurance, you protect your bet against the dealer's blackjack. Then, if the dealer has a blackjack, you will be refunded your money. You lose your insurance bet if the dealer does not have a blackjack hand.
Blackjack Strategies
Blackjack is a popular card game in which the house usually has the upper hand. However, with the help of a few techniques, you can use them to your advantage. Blackjack strategies range from basic to advanced, so once a player has mastered the basics, they can progress to more advanced strategies.
Basic Strategy
When the only information available to you is your hand and the dealer's upcard, the basic blackjack playing strategy combines a set of rules that inform you of the best way to play every hand dealt to you. This strategy is mathematically correct and maximizes your chances of winning a large sum of money while reducing your losses. We say it's mathematically correct because blackjack is, at its core, a mathematical game with a set of fixed rules.
You can see exactly how you should play in the table below, so you don't end up going with your gut and losing everything in the end.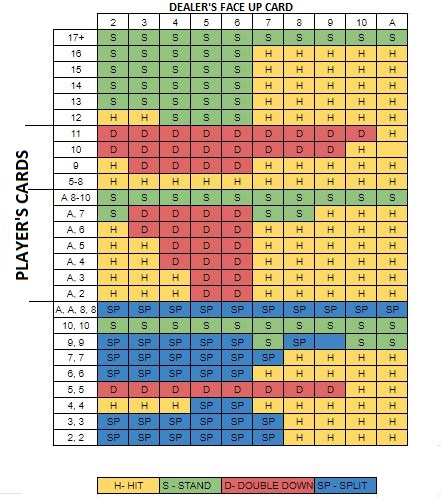 Blackjack Card Counting
One of the many strategies for gaining an advantage in blackjack is counting cards. Counting cards in blackjack can be very beneficial to your game because it improves your chances of winning. The casino has an advantage over you in blackjack, as in other games, but if you include card counting in your game, you can not only reduce the casino's advantage, but you can also make money.
Card counting in blackjack is done in a variety of ways, ranging from basic to advanced. A simple method will suffice for those who are new to card counting. A player can progress to more advanced methods once he has mastered a simple method. Online blackjack is a great way to put your skills to the test. You don't have a time limit, and you're not under the watchful eye of a casino. For starters, while playing blackjack online, you can record your results on paper, but only for learning purposes.
Choosing the right blackjack counting system is largely determined by the players' level of skill and experience. There are simpler counting systems that are better for beginners, as well as more complex counting systems that can only be used by experts.
Simple Hi-Lo Counting System
This is a beginner's technique, but that doesn't mean it's not effective. The whole point of this system is to count each card and assign it a numerical value. The player will know which cards are left in the deck, high or low, in this manner.
The smaller cards 2-3-4-5-6 are given a value of +1, as shown in the table above. The face cards, or big cards, 10-J-Q-K-A, are all given a -1 value, while the middle cards, 7-8-9, are all given a zero value.
| Cards | Value |
| --- | --- |
| 2 – 3 – 4 – 5 – 6 | +1 |
| 7 – 8 – 9 | 0 |
| 10 – J – Q – K – A | -1 |
After a while, you'll have a good idea of which card types are still in the deck. If your count is high, it means there are more big cards left in the deck, which is a benefit to the player because the dealer's chance of busting is reduced.
Blackjack Martingale Strategy
The Martingale strategy is a more advanced system that is best for players who want to win a lot of money but can also afford to lose a lot of money.
When using the Martingale Strategy in Blackjack, you must double your bet after each loss. You cover your losses and win some when you get that one win. It's critical to set a limit so you don't lose more than you can afford to lose. Playing quick bets, quick sessions, and walking away while you're ahead is the best way to use it.
Play Online Blackjack in Kenya
Blackjack is a simple and easy game which means it can be a little tricky to choose. Since many online casinos are similar. In any case, one thing is for sure, all the casinos you find on Casinobonus.co.ke offer you a good experience with Blackjack. And in addition, you can be rewarded with great casino bonuses. It's a good idea to choose one of the casinos we recommend on the site. You will be in good and safe hands, followed by great fun and a good chance of winning.