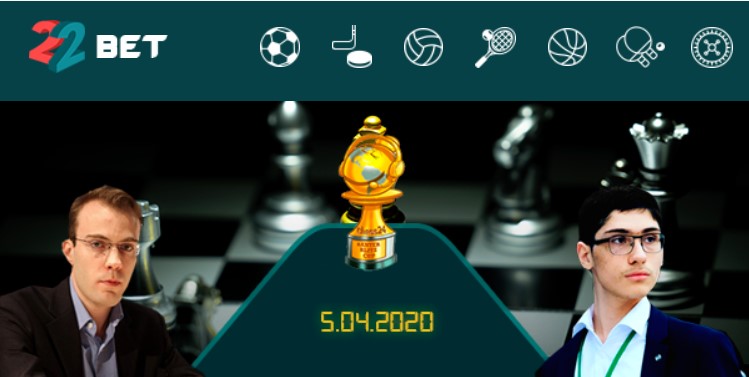 On September 25, 2019, a high-profile online chess tournament Banter Blitz Cup started, hosted by the chess24 server. World-famous chess players are challenged by premium chess24 users, streaming their games. All in all, the tournament features 132 players, with 109 grandmasters, including world champion Magnus Carlsen. The prize fund is $50,000.
Each match lasts 3 minutes. The match continues until one of the opponents gets 8.5 points. If the score is 8.5:8.5, 2 more 3-minute matches are played. If it's still a draw after that, another 2 three-minute match is played. If the winner is not revealed even after that, the opponents switch to 1-minute games and play for as long as it takes to determine the better player.
The third match of the Banter Blitz Cup quarterfinal is scheduled to take place on April 5, featuring a German grandmaster Georg Mayer and a sixteen-year-old Iranian chess player Alireza Firouzja compete for the semi-final. The German has been participating in the tournament since November 20, 2019, scoring 4 victories and 35.5 points. Mayer's opponents scored 20.5 points in those matches. In his turn, the Iranian scored the same number of points for his 4 victories (35.5), but he let the opponents have just 6.5 points. The young chess star looks like a favorite for the upcoming match.
Exclusively, bet now at 22bet Kenya!